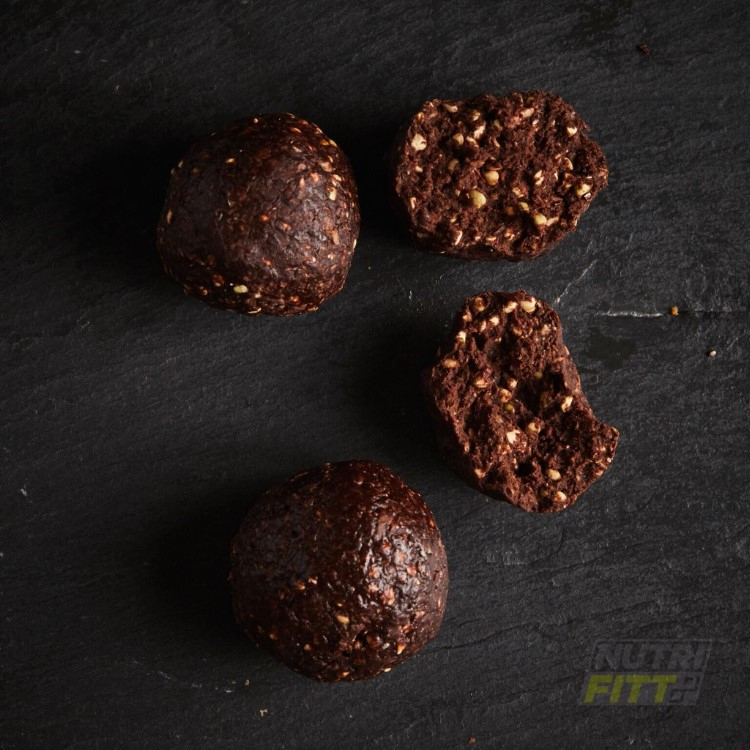 High Protein Banana Oat Recovery Bites
Try these amazing high protein energy bites with WHEY FITT to help power your day and beat your cravings!
BANANA OAT ENERGY BITES
Yields 15 Bites
You'll Need: – 1 ripe banana – 1 cup rolled oats
– 2 scoops Real Chocolate WHEY-FITT
- ½ cup almond butter, peanut butter etc. – ¼ cup honey –  2 tablespoons flax/chia seeds – ½ teaspoon cinnamon
How To:
1. Mash up the banana in a large mixing bowl.
2. Stir in the rolled oats, almond butter, Whey Fitt, honey, flax/chia and cinnamon.
3. Scoop about 2 tablespoons of the mixture and roll into a 2-inch ball. Repeat with the rest of the mixture.
4. Refrigerate for 2 hours, allowing the oats enough time to soften.
5. Store the energy bites in the refrigerator.
6. Enjoy for a protein packed delicious snack or part of your post-workout meal!
Nutrition Facts
Serving size: 1 Bite
Calories: 139
Fat: 7 grams
Carbohydrates: 12 grams
Fiber: 1.5 grams
Protein: 7 grams